Regular price
Sale price
$6.89 USD
Unit price
per
Sale
Sold out
Can Opener Description:
This can opener is innovative lever principle makes opening cans a breeze without damaging your nails, while the other end is designed to scrape the can's contents clean, ensuring that no food goes to waste. 

Product Features:
Innovative lever principle: This silicone can opener makes opening cans easy and nail-friendly
Dual-purpose design: The cat paw can opener includes a can scraper to prevent food waste.
Durable construction
Easy to clean and store
Product Instructions: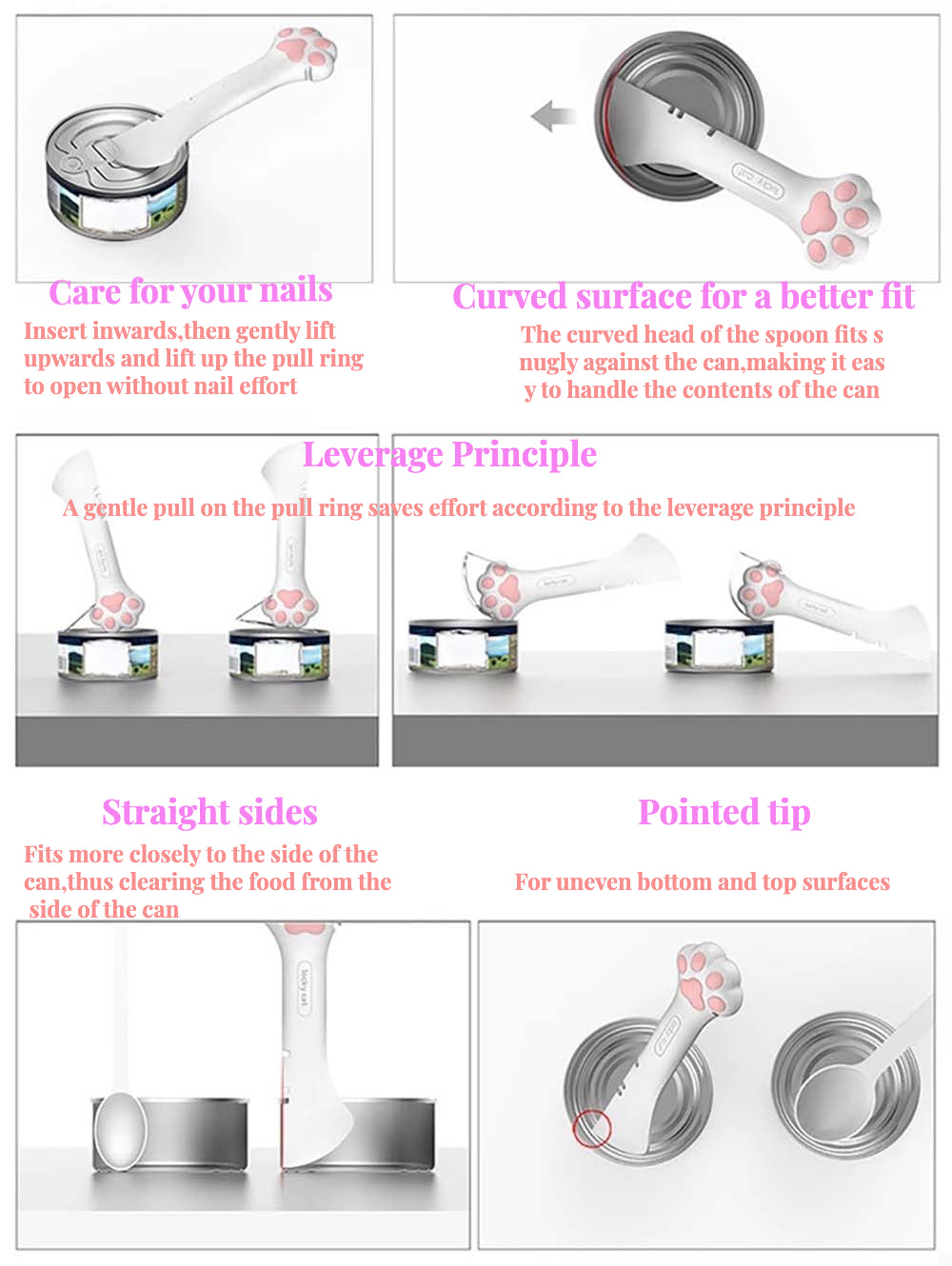 Cat Can Lid Description:
This Cat Paw Silicone Can Lid is a game-changer for pet owners who want to keep their pet's food fresh and free from contamination. The lid is designed to fit snugly onto open cans, regardless of their size, preventing spills and locking in freshness. 
Product Features:
Silicone material is safe and durable: This cat paw shaped can cover making it an eco-friendly alternative to plastic wrap or aluminum foil
The flexible design: This cat paw shaped can lid fits securely onto cans of different sizes, preventing spills and keeping food fresh
Easy to clean and reuse: The can lid making it a more sustainable option for pet owners
Can Lid Instructions: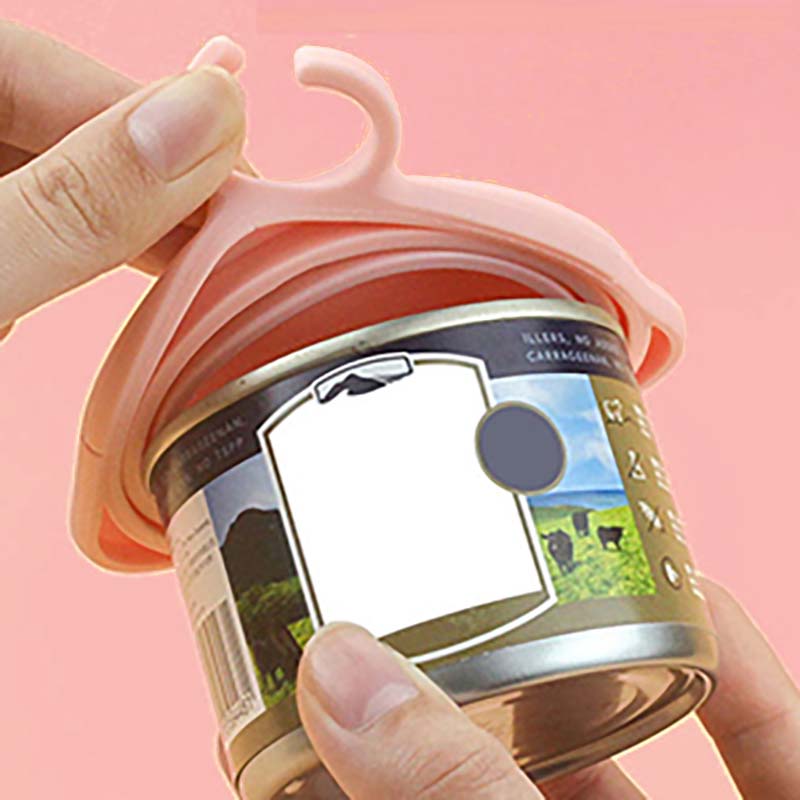 Size Parameter

●Size:
-Opener:13*4cm/5.12*1.57inch(L*W)
-Lid:2.6inch,2.9inch,3.2inch in diameter
●Weight:
-Opener: 40g
-Lid: 45g
Pawsome Purchase Note

Please note that colors and sizes may vary slightly due to lighting and device differences. Allow for 1-2 inches (2-3CM).1-3cm inaccuracy, and consider these factors before making your purchase. Any variations are not product quality issues. If you have any questions, please contact us. We want you and your pet to be completely satisfied with your purchase.
Caring Manual

Clean with warm water below 30°C and allow it to dry completely before storing it.
Share
View full details
Frequently Asked Questions about Pet Can Opener and Lid Set
Does the Cat Can Opener require batteries or electricity to operate?

No, the Cat Can Opener is a manual tool that does not rely on batteries or electricity. It operates purely based on your effort, providing you with a reliable and portable solution for opening cat food cans anywhere, anytime.
How does the Dog Can Lid prevent food spoilage and odor?

The Dog Can Lid forms an airtight seal on your dog's food can, preventing exposure to air and keeping it fresh for longer periods. This helps to eliminate food spoilage and unpleasant odors.
Does the Cat Can Cover help prevent spills and messes?

Yes, the Cat Can Cover features a spill-proof design that helps prevent accidental spills and messy situations. It securely seals the can, reducing the risk of leaks or food splatters when storing or transporting the can.